M/s Shiva Engg. Works
Road No 13 Udyognagar Udhna
Surat. Gujarat
INDIA.
Tel: +91 262 2277782,3295301 fax : +91 262 2277209

Established in 1973, Our foundry M/s Shiva Engg Works., is fully equipped to manufacture all kinds of S.G Iron, Ferrous Castings weighing from 0.500gms to 1000 Kg single piece. The annual production capacity is 2400Tons. Shiva Engg. Works produces and markets different grades of Grey Iron and SG Iron Castings for the domestic and international markets.
Pattern Shop
Well equipped with Mitutoyo, Japan, Make measuring instruments and appliance including pentograph machine, wooden planner, surface plate with combination sets and V-blocks where metal, epoxy resin and wooden pattern equipments are made accurately as per customer's drawings and also methoding and mounting of pattern is undertaken. Match plate mounting ,Risering & Gate In house Repair.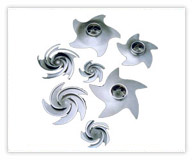 Engineering:
Our engineering staff coordinates customer plans and designs to develop castable parts. We review blueprints and work diligently to save cost s and improve efficiency in the casting process. Produce mainly .
Core Making
Core making is a craft that combines the latest technology with more traditional practical processes. Our core making capability is essential to achieving on-time delivery.
Pouring and Cooling
Shiva's excellent casting machinability is assured through slow cooling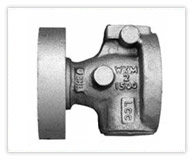 of the carefully poured mold, which gives the finished casting the required mechanical properties and provides the optimum in consistently machinable parts.
Molding
Both Machine Molding Hand Molding provide high quality castings with consistency in the finished product. Our highly talented molding operators skillfully produce hundreds of molds to be delivered to the pouring line.
Finishing, Storage and Shipping
Shiva's Finishing Department is equipped with Double Door Shot Blasting Machine, Flexible Grinding Machines cleans the variety of shapes cast. TFor precise corner, point grinder is used to cover optimum area to be finished.
Melting
MediumFrequency induction melting Furnace 350Kw having capacity of melting 300kgs/hr